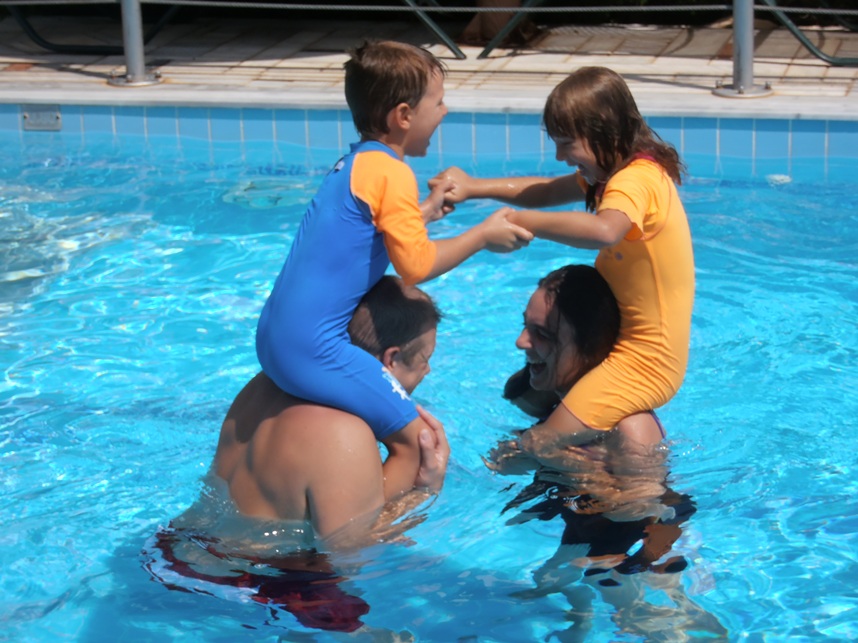 Families with kids are very welcome at our hotel! We have a family of our own, so we know how important is to feel comfortable and safe when having holidays with small children. In Paris Village Apartment Hotel in Chrani Messinia, children can play with their new friends, either in the playground, the gardens or the pool. They can draw or play a board game at the kids corner we have created near the pool.
We do not offer organised activities or entertainment. We believe in the value of free play and family holidays is an opportunity for children to explore nature and exercise their physical and social skills without the strict guidance of an adult. And it is really great to see children of all ages having fun together and not even speaking the same language!
Trying to make packaging for holidays a bit easier, we offer you basic children amenities, such us baby cots, high chairs, child eating set, toilet seat, and even baby phone on request. Furthermore the hotel staff can provide you with board games, books and drawing materials, while kids movies on DVD are shown regularly. In any case we will be there to answer to your requests and serve your needs the best way that we can.