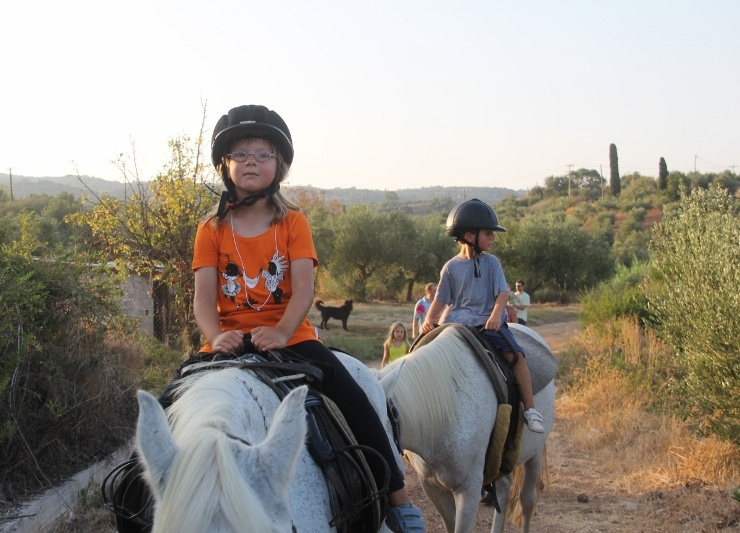 There is nothing quite like being with horses in the nature to reawaken and strengthen the capacity of your mind, body and soul.
The horse farm "PeripetiaHorses" run by Iris, a german lady living for more than 20 years in Chrani, is situated in the unspoilt and tranquil countryside, surrounded by olive trees with an astounding view across the sea to the Mani mountains. Ask the stuff of Paris Village to arrange a private lesson for you or your child, or let the kids take part in the organised games we arrange at the horse farm of Iris almost every week of July and August.
Meet and connect with our friendly Greek horses and discover the peace of the nature surrounding Chrani.
Iris is designing a variety of activities where safety, learning, connection and joy are combined to optimize the experience for both, human and horse. This holistic experience, is open to anyone, at any level of expertise, and at any stage in their lives. Be sure we'll accompany you for the whole experience.