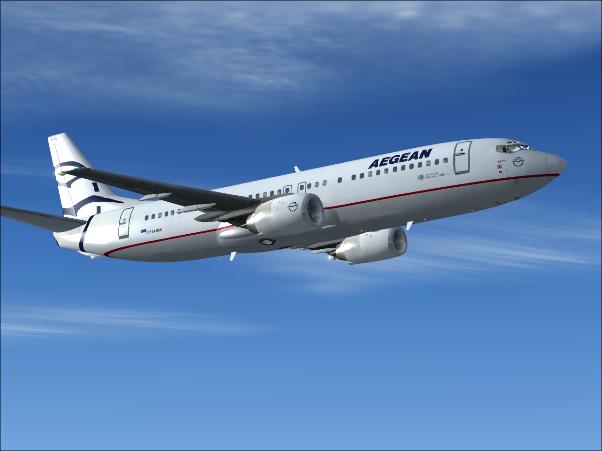 During the summer period you can opt to fly to Kalamata International Airport (KLX) by booking charter flights or scheduled flights. It is worth comparing prices with low cost airlines like
Tuifly
or
Ryanair
who use the airports of Kalamata (KLX) and Araxos (GPA), near Patras.
Alternatively you can fly to Athens International Airport (ATH) Eleftherios Venizelos. All year round there are daily scheduled flights from most of European countries and more than 50 airlines operate scheduled flights to Athens. If you wish we can arrange a transfer from Athens to our hotel or book a rental car. The distance is approximately 260 km.
Since 2010 the Greek airline Aegean operates flights to Kalamata airport (KLX). For more information, flight times and prices visit
www.aegeanair.com
Build-Your-Own holiday solutions have increased in popularity due to low cost airfares and flexible accommodation bookings. Families often find their budget stretched to breaking point when using a traditional travel agent or tour operator to book a holiday during high season and school holidays.

Various airlines offer a daily flight service direct to Athens, Kalamata or Araxos (near Patras) flying out from an airport near you. Although the advertised price is never actually the final price you pay, it is worth to shop around and compare the lowest prices and convenient timings for flights to and from Greece.

The main problem is trying to match departure and return dates for best value when booking your flights. Many hotels in Greece will only accept seven or fourteen days room bookings, particularly in high season. The airlines know this and seem to adjust their prices to suit. This means you can find for instance a very cheap outward flight, but a much more expensive return ticket.

Moreover, certain days of the week are cheaper so if you are flexible on the dates you can save a lot of money. When booking your flight online you can compare the prices for the same flight on weekdays, Saturday or Sunday and see if there is a price difference between the morning and the evening flight on the same day. It is often better to extend your stay by one or two nights (to say, eight or nine days) rather than the traditional seven. In this way you'll get the best value for money when booking a budget airline ticket. Try the major airlines or search for a suitable combination of low-cost carriers to get cheap flights to Greece.
Below are two popular web sites that cover Europe, where you can search for availability and prices:
Please inform us which dates you have in mind and we will do our best to accommodate your family. We have the flexibility to accept arrivals seven days per week and match your stay with your flight dates. And booking earlier means lower flight fares and more chances that your apartment is available for the dates you prefer! Use the reservation request form or contact us by e-mail anytime.