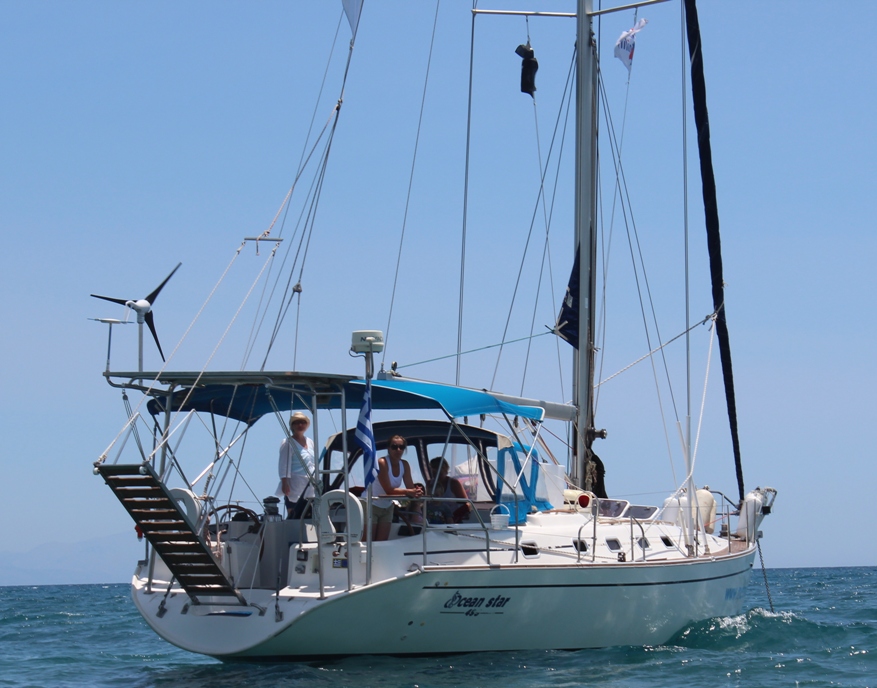 Messinia features a golden coast with great possibilities for sailing excursions and nature escapes.
The beaches are some of the country's best and the culture of Messinia, barely touched by the tourism, belongs to cozy small cities set around their ancient counterparts. Located in the Southwest portion of the Peloponnese peninsula, most of the Messinian province boarders back up into the Ionian Sea and the Gulf of Messinia. The waters are crystal clear and match perfecty with the evergreen mountains that make up a large portion of the land mass. Messinia is the perfect place for those who just want a relaxing vacation surrounded by unspoiled scenery.
Sailing is one of the best ways to explore places, not easily reached with other means. It gives you the opportunity to enjoy a different view of the main natural and manmade attractions of the area and spend relaxed moments on the calm waters of the Messinian gulf.
Allow then your self a luxury that is worth it and surpise your beloved ones with a present to remember.
We can help you choose the right trip for you, ranging from a relaxed sunset cruise, to a wedding proposal cruise, a birthday party cruise or an underwater exploration cruise. Visit the Oinouses islands or the Messinian Mani, the castle of Koroni or Methoni, the choices are unlimmited!
If you own a boat, the yacht marina of Kalamata is built west of the main harbour. The marina has the capacity to accommodate 255 vessels with a maximum length of 30m. All births are equipped with mooring lines and a system provides the guests with electricity, fresh water and telephone. Toilets, showers and laundry are at the guests' availability. Around the marina are several traditional Greek taverns, restaurants and bars. The super market is located only 150m away from the marina, while the hospital is only 2km away. The marina offers more than adequate services and the competitive prices. Moreover, it is fenced and is guarded on a 24-hour basis, which make it one of the most attractive marinas in Greece. A number of different services are available, such as commercial shops, car, motorbike and boat rental offices, restaurants, bars and cafe, Port Police office, Fuel station, supermarket, laundry, showers and WC facilities. For more info visit the web site of
Kalamata Marina
.