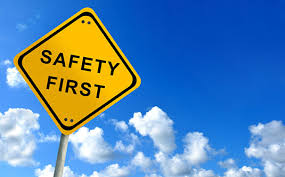 Dear guests,
As we find ourselves in this unexpected circumstances caused by the outbreak of COVID-19, we would like to assure you that the health and well-being of our guests and hotel employees is our highest priority. We are constantly monitoring the situation in Messinia and the Peloponnese in order to support your travel plans and cater for your needs.
Cleanliness and hygiene standards have always been very important and this summer we are taking additional measures in accordance to the guidelines of governmental tourism and health authorities to ensure the health and safety of our guests and staff.
Health & Safety measures
a. We have increased the frequency of cleaning and sanitizing of all public spaces, common facilities and our back of house facilities - paying particular attention to high-touch areas. Hand sanitizers will be found in public spaces and facilities such as the pool bar area, laundry area, parking and reception area.
b. Special cleaning and sanitizing measures have been taken regarding the cleaning of apartments. Steam and deep cleaning will apply every time a new guest is expected. For those reasons and accoring to the new protocols, check in time for arriving guests has changed to 15.00, while check out must be compleated till 11.00. Guests are kindly requested to avoid arriving earlier, unless differently aggreed in previous comunication.
c. We have changed the daily cleaning routine to ensure minimum contact between guests and cleaning personnel. A flexible cleaning scheme will be availalbe for the guest to choose upon registration.
d. Towels and Linens are laundered as always at high temperatures. Our business partners have taken all measures required by law to collect, manage and deliver laundry. Guest laundry facilities in house, will only be available for clothing that can be washed over 60 celsius degrees.
e. We ensure that all Food Safety Policies are followed, including thorough cleaning and disinfection of all food & beverage preparation and storage areas. However, we will not be able to offer you "breakfast in a basket", as no homemade, or self packaged products are allowed to be served. If you have booked a room rate that includes breakfast, please contact us to inform you about the alternatives.
f. The playgorund area will remain closed this season.
g. To ensure the safety and quality of our swimming pool water, we follow all procedures for cleaning and disinfecting the water, as forseen by the Greek health authorities and as we always did! For reasons of social distancing and according to the new governmental rules, there is a maximum number of persons allowed in the pool at the same time, that can not be higher than 22 people using it at the same time. No more than two kids at the same time are allowed in the toddlers pool. Social distancing applies around the pool and the bar area.
h. For purposes that serve the handling of your reservation and especially this year, the tracing of a probable COVID-19 incident, you will be requested to fill in a registration form with all the data required by the Greek Health and Tourist autorities. The data you provide will be shared with tourist and health authorires ONLY if necessary.
Thank you for your preference to stay in our hospitable accommodation.
We are looking forward to welcoming you soon!